Hakata
Gensuke
Ramen Professional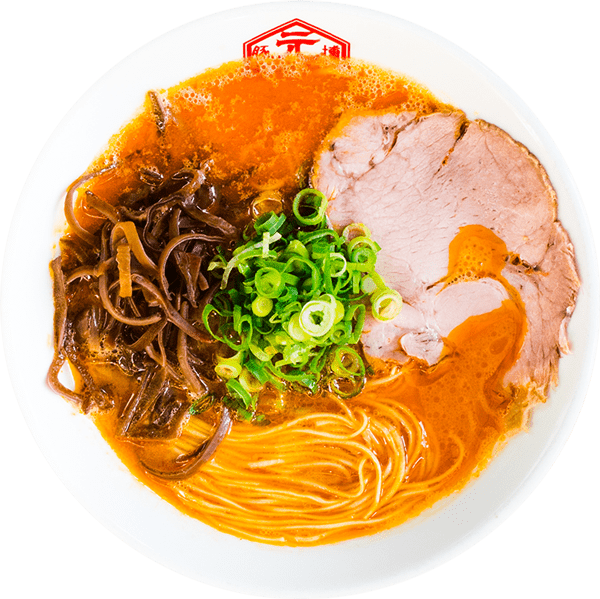 Original pork broth which is perfect vessels for the full-bodied and collagen-rich pork bone soup.
Original chicken ramen is made with chicken bones and fish dashi broth which is perfect vessels for the full-bodied and creamy soup.
Authentically Japanese
Flavours that are authentic to the ramen of Hakata, Japan.
Extremely Flavourful Broth
A broth that is brewed for over 24 hours and packed full of extraordinary flavour.
Homemade Noodles
Our noodles are crafted by us, to the precise thickness that makes it the most deliciously edible to consume.
Over 20 Amazing Flavours
Every bowl is packed full of an abundance of mouth-watering flavours that combine to produce our unique and much beloved ramen. 
Inspected Everyday
We inspect our ramen everyday to ensure it meets our quality standards before being served to customers.
Fresh Delicious Toppings
Every ramen at Hakata Gensuke is topped with fresh, traditional ingredients. And you can always ask for more! 
Melt-in-your-mouth ingredients
Our meat is precisely sliced and cooked. to provide a delectable melt-in-your-mouth touch.  
100% Slurp-worthy
In Japanese culture, it's OK to slurp your ramen. In fact, we recommend it to enhance your meal and bring out every bit of flavour.
Order with Hakata Gensuke Today!
With our easy ordering system, ordering with Hakata Gensuke is now easier than ever. Simply click on the store you would like to order from, choose what you want and pick up your meal from the store.
Order
Earn
Redeem.
With our Hakata Gensuke Loyalty Program. NO APP required