Authentic Hakata Tonkotsu Ramen
Mouth-watering, flavourful ramen in our renown, authentic, Hakata-style pork bone soup consistently cooked to perfection.
Check out our stores
To the World from Hakata
We are a Japanese noodle restaurant, located across Melbourne and in WA, specialising in pork bone noodle soup and noodle, otherwise known as Tonkotsu Ramen and Tsukemen.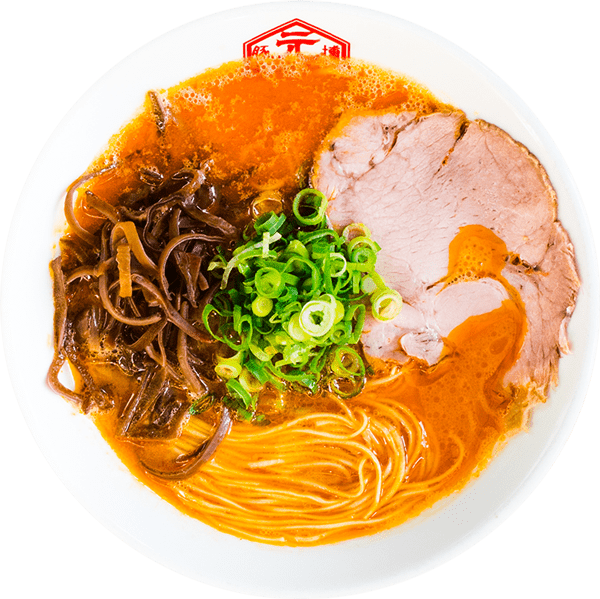 Renown Japanese Ramen
Hakata Gensuke today remains as one forefront of ramen restaurants in Fukuoka, if not Japan.   More Info
Our Yobimodoshi
Gensuke tonkotsu is prepared using "Yobimodoshi" (master stock) method to ensure a flavorful soup virtually only found in Japan's best ramen dining experiences. More Info
Our Ingredients
Using only the highest quality fresh pork bones from reputable Australian suppliers, our team of chefs inspect and eat a full bowl daily to ensure the highest quality before serving to our guests. More Info
Our Process
Our broth takes 3 days to cook and uses 7 top of the range stock cookers boiling hundreds a liters a day to serve all of our beloved guests. More Info
The Dining Experience
Hakata Gensuke provides an authentically Japanese experience. The enviroment of the cafe from the chants of our staff to the food allow our customers to experience a full tatse of Japan! More Info
Our Menu
Browse through our extensive range of authentic Japanese cuisine here.
Our Hakata Noodles
Hakata Gensuke's noodles are made in house in a temperature, climate and humidity-controlled room with the best equipment used for every one of our ramen shops. In each step of the process, our noodle master and his team will inspect our noodles to ensure it is to the specifications befitting for our cherished customers.
Our App
Stay tuned and get excited about our upcoming Hakata Gensuke App, providing all the latest promotions and loyalty program benefits. We anticipate our will be launched and downloadable for all our beloved customers in 2020!
Our Masterchef
Award winning Master Chef Kousuke invented his secret Tonkotsu recipe when he founded and opened his first restaurant in 2008. With many years in one of toughest dining environments in Japan, his restaurants and the Hakata Gensuke brand is now blossoming across Melbourne and around the world.
Our Locations
Discover all the locations Hakata Gensuke is now operating and awaiting to serve you!
Melbourne
168 Russell Street, Melbourne 3000 Victoria
Phone: 03 9663 6342
Hawthorn
Shop 4, 860 Glenferrie Road Hawthorn 3122 Victoria
Phone: 03 9819 2558
Doncaster
Westfield Doncaster Shop FC8, 619 Doncaster Road Doncaster 3108 Victoria
QV Centre
TORI (CHICKEN) RAMEN Constance Stone Lane 200 Lonsdale Street Melbourne 3000 Victoria
Phone: 03 9650 4579 
Lygon Street
126 Lygon Street, Carlton 3053 Victoria
Phone: 03 9078 4819
East Victoria Park
1850 Albany Hwy East Victoria Park
6101 Western Australia
Ramen Champion
Mr Yoshimura has secured the title of Ultimate Ramen Champion in year 2011 & 2012. The shop in Bugis, Singapore has sold over 100,000 bowls of ramen within a year.
Best Bang for Buck Winner
In August 2015, Hakata Gensuke has been awarded the Best Bang for Bucks Restaurant by Time Out Melbourne.